Call for submissions 2023 — Coproduction residency — details
15 mai 2023
Coproduction residency in infiltration-based art. For practices that are participatory, contextual, in situ, in socius, performative, installation-based, multidisciplinary, procedural, interdisciplinary, etc.
Exploration Cycle
MENDING OUR LIVING ENVIRONMENT
Coming forward, revealing ourselves,
acting together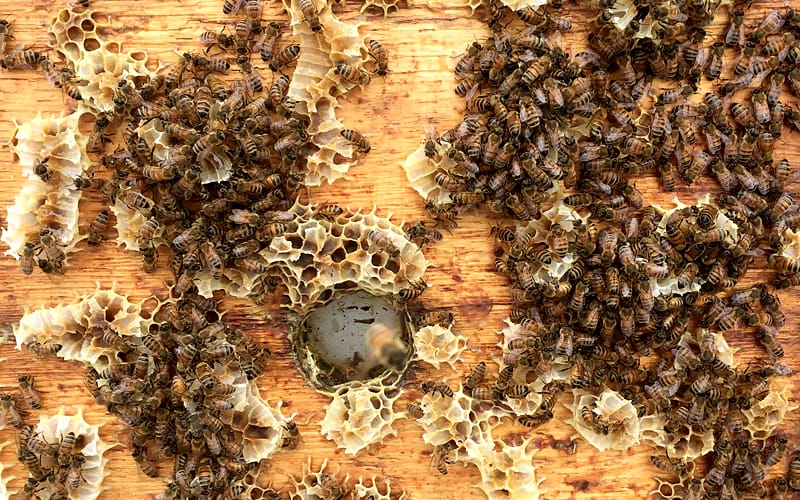 Photo : Swann Bertholin.
Coproduction residency in infiltration-based art
DEADLINE: July 3, 2023
RESIDENCY PERIOD: throughout 2024-2026
This call is for artists who are Canadian citizens or permanent residents of Canada.
In a spirit of inclusion and solidarity, 3e impérial, centre d'essai en art actuel, invites proposals by artists from historically underrepresented cultures and identities.
Our staff is available to offer support or to answer any questions you may have about our call for submissions.
Contact us! info@3e-imperial.org
3e impérial, centre d'essai en art actuel, invites artists to submit a residency project as part of its exploration cycle Mending our living environment.
We are seeking proposals that will provide a new experience of everyday life and contribute to reviving our proximity to others within the context of current world events. Infiltration-based art proposals that explore the lands we inhabit, territories that inhabit and shape us, and that inflect our hospitality with all of the ambiguities they may hold. How can we demonstrate our individual and collective will and commitment to building a viable and joyful world for future generations? What actions can we take to repair our relations and reconnect with others? How can we act together, come forward, reveal ourselves, and mend our living environment?
Selected artists will be invited to meet with the 3e impérial team to conduct a preliminary exploratory visit. Here, they will familiarize themselves with the realities and potential of the social and geographic contexts of where their project will unfold. Following this, they will confirm or, if necessary, make changes to their project before developing a production/presentation plan and establish a residency schedule.
Before submitting a proposal, we invite artists to refer to the proposed themes and the residency program's terms and conditions.
To learn about previously selected projects.
Founded in 1984, 3e impérial, centre d'essai en art actuel, promotes an interdisciplinary and contextual approach to contemporary visual art practice that is founded on the proximity and everyday life of communities. Its activities—creation, exploration, production, presentation, critical thinking and writing, publishing, public forums, residencies for artists/writers/researchers—are based on collaboration and the confluence of various forms of knowledge and experience. These are used to support, document, deepen, and implement public art practices that are infused and engaged with the specificities of the land and its inhabitants, while creating links between artistic practice, public space, and social engagement.
Proposed Themes
MENDING OUR LIVING ENVIRONMENT
Coming forward, revealing ourselves,
acting together
The land precedes us. And yet, it becomes and expresses itself with us, through us.
Welcomed, embraced, spurned by these lands, torn from or returned to them, we move through a fleeting, hurried present that allows the density of the past to fade into the blind spot of the pursuit of progress.
What effects might the current global pandemic have on the consciousness of our world? A red thread has woven together our hopes and fears, momentarily revealing, in one immense and complex canvas, the disparity and vulnerability of human life and the spaces we inhabit: an assemblage of uneven threads, from weakest to strongest, with disturbing gaps in between.
Through what actions could we work toward repairing, reconnecting with, and mending our environment? How can we establish new points of entry that not only reveal the territorial gradients in which we each evolve, but also provide the necessary time and space for hospitality and togetherness? In doing so, we could gather around a common campfire to speak of community and difference; see ourselves reflected in the other's mirror; share, with sincerity and courage, our sense of belonging, and thus add nuance to the narrow perspectives that so harshly shape our civilisation.
As hosts, how can we each, in turn, creatively reconcile our differences in the land that inhabits us, that lives on in us, that has shaped our languages and our sense of self, and spark a new vision from our alliances?
How might we express our individual and collective will and our commitment to build a viable and joyful world for generations to come? In what ways can we advocate against the generalized exploitation of all living things?
Magical thinking can't solve everything. But the boundless potential of our imagination, dreams, and actions remains. We find it in myriad ways in our everyday lives. And while it sometimes may be tenuous, we continue to believe it is irreducible. Perhaps, in the light and warmth of that longed-for campfire, and through the founding audacity of poetry, the ferment that nourishes every creative gesture, we can dream—with strength, vulnerability, and resilience—of the re-enchantment of our world.
Acting together, coming forward, revealing ourselves, mending our living environment.
Terms and conditions
COPRODUCTION RESIDENCY
INFILTRATION-BASED ART
2024-2026
Coproduction and infiltration-based art
Infiltration-based practices take place within daily life, in relationship with social and territorial space, outside of the traditional gallery context. 3e impérial offers artists in residence conditions designed to encourage risk-taking and active presence within a living context.
We offer a multi-phase, durational creative residency based on a co-production relationship with the centre's team. This involves a long-term, collaborative work plan and mutual logistical, artistic, and ethical commitment between 3e impérial and the artist.
Good interpersonal skills and a basic knowledge of spoken French will be considered major assets. We are open to supporting artists who are not fluent in French, and we welcome proposals for any time of year (except July, when we are closed for summer vacation).
Context
3e imperial, centre d'essai en art actuel, is located in Granby (Québec), on the ancestral territory of the W8banaki First Nation, in the Haute-Yamaska region. The city of Granby is located 85 km east of Montréal and has 63,000 residents. Since its foundation in 1984, 3e impérial has occupied the 3rd floor of the former Imperial Tobacco factory.
Residency / Project stages
Preliminary meeting with 3e impérial staff and tour of the local area (1 day)
Prospecting visit with guided tour of the area (5 days)
Submission and approval of project plan, followed by signing of coproduction/presentation contract
Residency periods: 4 periods spread out over 18 to 30 months (for a total of 35 days)
Meeting with a writer who has been paired with the artist's project
Depending on the project, residency periods may include: studio production, art actions within specific contexts (public or private), collaborations with selected participants, etc.
Between residency periods: meetings via web conferencing or phone with the 3e impérial team (planning, updating, troubleshooting, modifying)
Public presentation and/or artistic intervention at the end of the final residency period
Possible temporary display of work linked to the project in a specific location following the public presentation
Support for artists in residence
Research and selection of work context (site, public spaces, participants, collaborators, groups or organizations, etc.)
Contacting potential partners or collaborators, etc.
Drafting of memoranda of understanding with partners or collaborators
Development of a project timetable
Identifying strategies for the project's implementation, intervention, deployment, and presentation
Dissemination tools
Individual webpage for the artist's project on 3e impérial's website
Press releases sent for each stage of the residency
Organization of a closing event
Production and distribution of a printed brochure
Production and dissemination of a documentary video (approx. 5 minutes)
Production of a publication featuring each of the current cycle's residency projects
Artists will receive
Accommodation
Contribution toward travel expenses (amount to be negotiated for artists from outside Québec)
A 40 m2 individual work space during residency periods
Access to tools and equipment: wood shop, portable tool kit, computer work station, audio-visual equipment, documentation centre
Artistic, technical and logistical support
Production fee : 4 185$
Copyright fee (exhibition and reproduction): 3 325$
To submit a project
PLEASE SEND YOUR PROPOSAL
via our online form
You will be asked to upload the following documents in one single PDF:
A letter of intent outlining your interest in this particular residency model and how it relates to your practice and experience (1 page)
Artist statement (1 page)
Project proposal in relation to the proposed exploration theme and a brief description of your technical needs (1 to 2 pages)
CV (max. 3 pages)
Media and press reviews (max. 3 pages – optional)
Visual support materials:
10 images in jpg format, 72 dpi – labeled as follows: 01_surname_name.jpg
and/or
Video and/or audio excerpts (5 min. max) – optional – with relevant hyperlinks (include password if required)
Descriptive list of visuals and/or audio-visual documentation (PDF format)
Links to specific pages on your website (optional)
Please make sure to include all hyperlinks in your letter of intent.
Please ensure all hyperlinks are accessible until the end of November 2023.
DEADLINE: July 3, 2023
Our staff is available to offer support or to answer any questions you may have about our call for submissions.
Contact us! info@3e-imperial.org